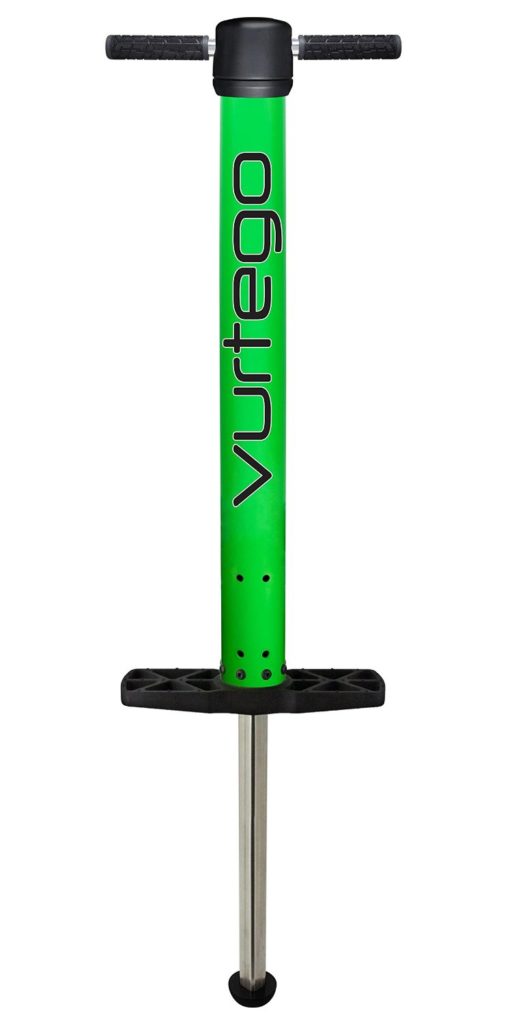 Pogo sticks have been around for nearly 100 years. They're a great way to get your family active – kids and adults included.
They're an ageless pastime, and they've certainly come a long way from their original wooden design. Now, pogo sticks come with all kinds of neat features.
Whether you're a kid or just a kid at heart, there's a pogo stick for you.
Best Pogo Sticks for Kids
Children should always wear the appropriate safety gear when jumping on a pogo stuck, and be supervised by an adult when jumping.
Make sure you're purchasing a pogo stick that's designed for the age and weight of your child, and consider the additional safety features your child may need.
​Fisher-Price Grow-to-Pro Pogo
If your child wants a pogo stick but you believe he or she is too young to safely enjoy one, The Grow-to-Pro is your best alternative.
This is a training pogo stick that comes with some additional safety features that can help children learn. The base features a removable wide stand that assists children in learning proper balance. As they become comfortable on the pogo stick, the larger base can be removed to reveal the traditional rubber foot.
Pros
​Cons
Conclusion
For parents who hold safety as a main concern, this pogo tick wins out.
Children who have a difficult time with balance and coordination will really appreciate having a pogo stick that makes things a little easier for them. This is perfect pogo stick for 5 year old and for kids who are still learning athletic skills
​GeoSpace Jumparoo BOING! JR. Pogo Stick by Air Kicks
This is a pogo stick for kids ages 6 and up who weigh between 50 and 90 pounds. It's intended to be safe and comfortable for young ones, but it isn't loaded with exorbitant safety features like many pogo sticks that are designed for children just exiting the toddler phase.
​

Foam padded grips and a light weight make it easy for small hands to hold on and bounce.
Pros
​Cons
Conclusion
This is great pogo stick for younger kids who already have some athletic skill. If your child is good at riding a bike or jumping on a trampoline, they'll most likely be able to handle this pogo stick with ease.
Wearing the proper safety gear and jumping in safe environments is always recommended, though the adjustable grips and wide foot pads make this pogo stick a little safer than others.
​High Bounce Pogo Stick with Adjustable Handles
​This pogo stick looks a lot like the retro models that came out in decades past. It's designed for kids 7 and up, and can hold between 70 and 110 pounds safely. It's ready to use right out of the box, and the handle comes with four adjustable grips that are easy to flip.

Taller kids can use it just as well as shorter kids simply by switching grips.
Pros
​Cons
Conclusion
​This is perfect pogo stick for kids in middle school. The higher weight capacity makes it safer and more efficient for older jumpers, and the hand grips are easy to adjust for maximum control. Even the height is adjustable from 40 inches to 45 inches, and these adjustments make all the difference when dealing with growing children.

They'll be able to use this pogo stick for longer than smaller models.

​Razor is one of the leading manufacturer for youth sports equipment, known for their innovation. This pogo stick showcases exactly what their innovations can do. This is a foldable pogo stick that's easy to transport and store.

The lightweight aluminum frame and collapsing design make it easy for you to take with you. Kids can bring this to their friends' houses and everyone can bounce together.
Pros
​Cons
Conclusion
​This is the best pogo stick for kids who need to be able to travel with their pogo stick. If they often take their toys, games, or activities to different places with them.

The handles and steps fold down, making it easier to transport the pogo stick. This also makes the pogo stick easier to store when not in use, helping it easily fit under a bed or in a closet.
​Flybar Foam Master Pogo Stick

​Flybar essentially invented the pogo stick, and by looking at their design, you can tell. Flybar features corrugated spring covers that are fun to look at, foam padded grips, wide foot pedals, and an extra wide foot for better stability.

Their signature model comes in 7 colors, making this an excellent choice for families with multiple children who need to be able to tell their pogo sticks apart.
Pros
​Cons
Conclusion
​This is high performance pogo stick for kids in their teen years. It's designed for children who are already comfortable doing jumps and tricks, and the weight limit figures in maximum safety for teenagers.

If you need a pogo stick you know your older child won't be able to break, Flybar's won't let you
down.
Best Pogo Sticks for Adults
Pogo sticks aren't just for kids. Adults can use them to get healthy and active in the same way. Some adults even learn tricks and competitively jump – a popular sport on college campuses.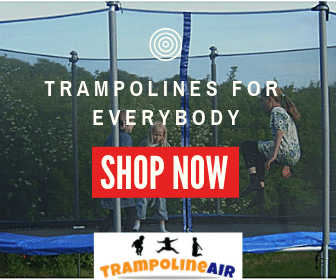 Since children's pogo sticks aren't intended to withstand rough use or high weights, you'll want to splurge for an adult model that's built to handle you.

​The Super Pogo 2 is designed a lot like a traditional pogo stick, and is great for adults who want to recapture the nostalgia of their childhoods.

It's made of aircraft grade aluminum, and the foot grips, handle grips, and rubber tip on the foot are all replaceable. It comes ready to use – all you need to do is rotate the handlebars to a position that will work for you.
Pros
​Cons
Conclusion
​This is the best pogo stick for adults who miss the one they used to have as a child. It's designed the same way, but modified to fit today's standards and utilize modern technology.

This is a no frills, durable adult pogo stick for a reasonable price.
​National Sporting Goods Flight Pogo

​This is a pogo stick designed for both kids and adults. It's both lightweight and durable, designed to outlast the competitors at the same price point. The foot plates are welded, the body is steel, and the low friction springs are quieter than others.

The grips are optimal for tricks, such as stick flips. It even comes in 4 different colors.
Pros
​Cons
Conclusion
​This is great pogo stick for adults on a budget. It's closer to the price of a child's pogo stick, but still designed to support higher weights and vigorous use.

The quiet spring is also a huge bonus for people who can't stand the loud sound that pogo sticks sometimes make.
​Super Pogo 1505 Pogo Stick

​This pogo stick is designed for serious athletes, specifically meant to cater to older teens and adults.

The coated industrial spring is actually visible on the frame. The tip is nitrile rubber, which is one of the most durable materials available. It's made of heavier metal that's designed to withstand rough use, and the steps and clamps are reinforced.
Pros
​Cons
Conclusion
​This is good pogo stick for adults who really love getting active. If you want to use a pogo stick as a fitness tool, or even as a competitive hobby, this pogo stick will stand up to whatever you put it through.

It's a little more on the expensive side, but you're paying for quality. It's a great option for adults who weigh a little over 200 pounds, since higher weight limits are difficult to find.
​Vurtego V4 Pro Pogo Stick

​This pogo stick is unlike anything you've ever seen before. It's made with nearly futuristic technology, and the nylon air piston system gives it come astounding capabilities.

This pogo stick can handle weights up to 400 pounds, and it's the only one on the market with such a high limit. Everyone from young children to large adults can use this pogo stick, but it's the adults who ought to be the most excited.
Pros
​Cons
Conclusion
​This is good pogo stick for adults who weigh more than 200 pounds, or adults who require a pogo stick that's virtually unbreakable.

You're paying a higher price, but you get what you pay for. If you shop for quality and need something indestructible, the Vurtego V4 is absolutely your best choice.
Which Pogo Stick Should You Buy?
When selecting a pogo stick, the weight limits and durability are the two most important things to consider.

So step on the scale to determine your weight, and think about how you intend to use this pogo stick.

There are a few considerations you'll need to make, but it's worth double checking to make sure your investment is worthwhile.
Comments
comments