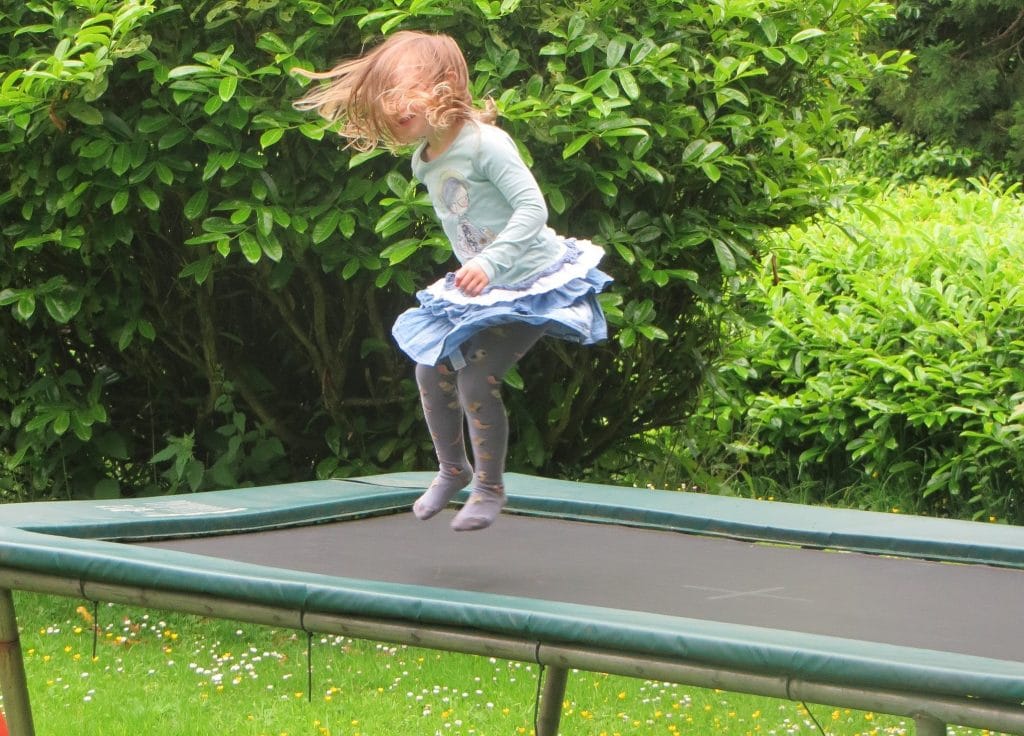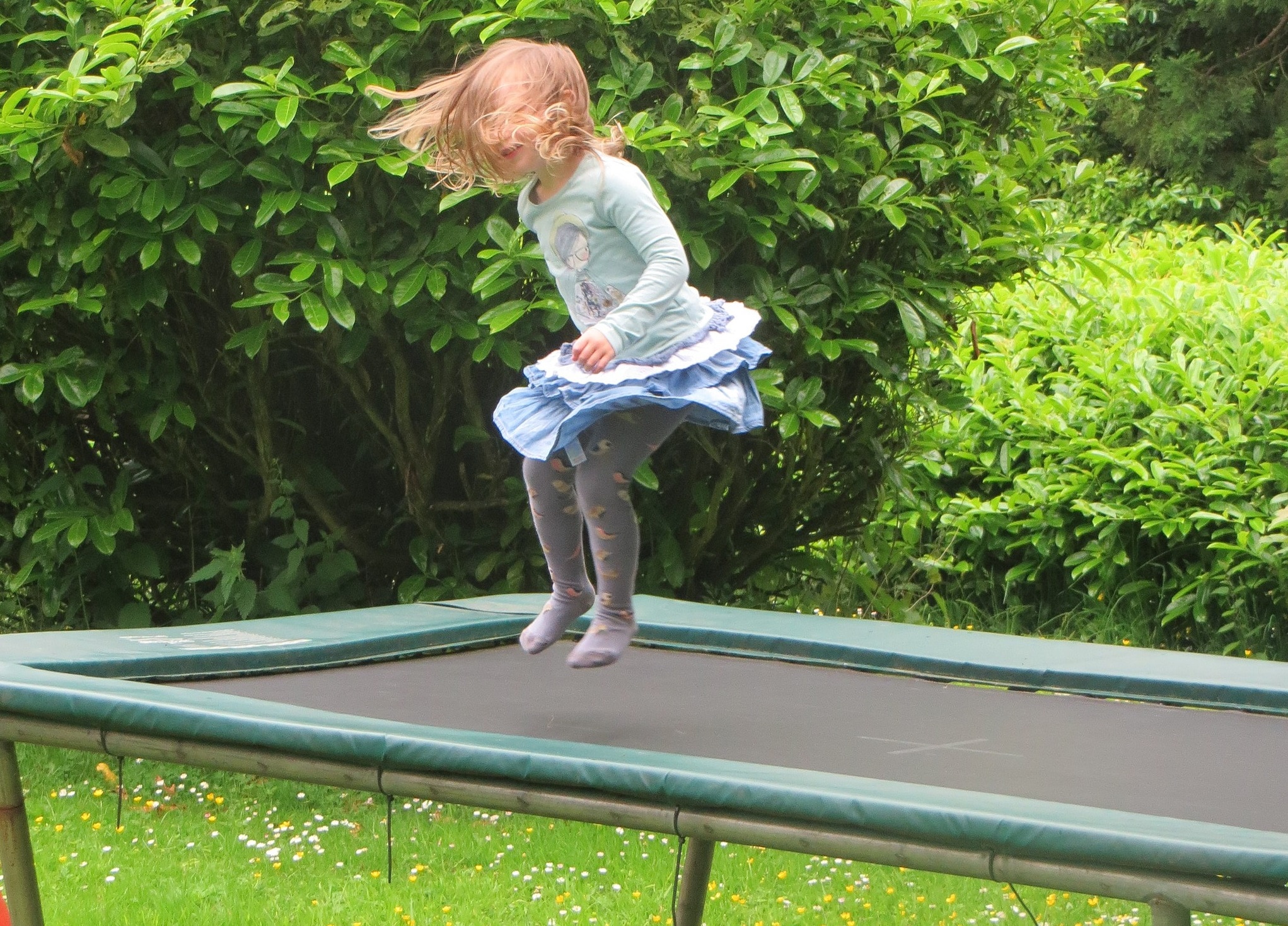 Trampolines are one of the most fun fitness tools you can invest in. Buying one of the best rectangular trampolines can forever change your exercise routine for the better.
You won't even feel like you're exercising as the time melts away while you bounce. One of the greatest forms of aerobic exercise, trampolines are used to train military service members, professional athletes, and even astronauts.
Trampolining is so beloved, it's even been an Olympic sport for over a decade.
People of all ages will benefit from an excellent trampoline. Adults who want an adrenaline-boosting workout will love them as much as kids and teens.
They're a great way to get the youngsters away from their video games and the computer, promoting an active and healthy lifestyle.
We've got in-depth reviews of the best rectangular trampolines
With obesity on the rise, it's hard to deny the health benefits of bouncing on a trampoline for getting everyone back in shape.
Health experts suggest that most people should be getting at least an hour and a half of moderate physical activity a day to promote a healthy cardiovascular system, and investing in a trampoline will bring you closer.
Trampolining is one of the lowest impact options to fulfill this need, and it involves the least amount of physical stress.
You're getting the health benefits of jogging in nearly half the time!
Trampolines are contraptions all of their own, and if you want to put one of these fun workout tools in your back yard, it can be difficult to determine exactly where to start.
What do the best rectangular trampolines offer?
Rectangular trampolines offer some benefits over round trampolines, allowing you more surface area to bounce around with a better weight distribution system. It can be difficult to tell which trampolines on the market are the best rectangular trampolines.
These can be a hefty investment, so investigating before you buy will help your wallet while giving you peace of mind. We've compiled reviews, user testimonials, and general user experience from all available resources to bring you a definitive rating of the best rectangular trampolines you can buy.
Skywalker Rectangle Trampoline with Enclosure
No products found.
No products found.
Construction
This trampoline measures 15 feet by 9 feet when assembled and it stands 9 feet high. The spring pad is 1-inch thick, UV-resistant, and made of foam.
The net is made of high-quality polythene material that is also UV-resistant.
The trampoline rests on a galvanized steel frame with reinforced T-sockets that interlock with the enclosure frame at each joint. Jump mat and enclosure netting interlock at every V-ring using a button-hole feature.
It has a weight capacity of 250 lbs while the trampoline itself weighs 200 pounds.
A total of 76 – 7.64-inch springs are used on the trampoline. They are made of steel and have a cold color coating for rust-resistance.
16 of them are made of extra-thick steel to provide support where it's needed most.
Features
The trampoline comes with a safety net that has a dual zipper and latch clip closure system, making it a safe option for kids to jump inside.
The rectangular design of this trampoline provides more jumping area and you get higher jumps because of the way the springs are positioned. All the materials used in this model are durable and weather resistant for several years of outdoor fun.
Skywalker offers a warranty of 90 days from the day of purchase, which covers the enclosure netting, jump mat, spring pad, and plastic hardware. The steel parts including the frame and springs, however, have a 1-year warranty.
Assembly
Assembly takes anywhere from 4 to 6 hours depending on the DIY skills of the user.
We recommend you get an extra hand when assembling this trampoline because some parts are quite heavy.
Also, make sure there are no kids nearby until the trampoline is fully set up – in case something falls out of place.
Review
This rectangle trampoline offers an even bounce anywhere on the jump mat, so it's an excellent choice for gymnastic jumping. Kids can likewise enjoy bouncing inside this fully enclosed trampoline.
For information, this trampoline is among the largest rectangular trampolines in the market, thus it offers plenty of space for an entire family.
If you want a quality trampoline with tons of bounce and which you don't have to break the bank, the Skywalker Rectangle Trampoline with Enclosure is an excellent choice.
Upper Bounce Easy Assemble Spacious Rectangular Trampoline with Fiber Flex Enclosure Feature
Construction
This trampoline is 10 feet x 17 feet in size. It has 10-inch long 108 springs made of zinc-plated steel for the best bouncing experience and durability.
It comes with Variable Bounce technology designed for safer bouncing. The weight tolerance of this trampoline is 225 pounds.
The frame is heavy-duty and made of pre-galvanized steel with a forest green powder coating finish. This frame is 2 inches in diameter and 2.5mm in wall thickness.
Accompanying the frame are 7 feet tall 8 steel poles, galvanized both on the inside and outside, and are also powder coated.
The jumping mat measures 40 inches in length.
Features
The Upper Bounce trampoline comes with a special net that consists of many safety features.
It boasts improved shock absorption and smooth energy transfer between jumpers and trampoline, which means a reduced possibility of awkward landings and less stress on bone joints.
The manufacturer gives a lifetime warranty on the trampoline's frame and enclosure poles.
The warranty provided on the springs is 5 years, the jumping mat fabric is covered for 5 years while the mat stitching/strapping has a 2-year warranty.
Assembly
This rectangle trampoline is easy to assemble using small hand tools. A 2 person team will take about 3 hours to install, otherwise, you'll take longer on your own.
Review
The Upper Bounce 10' x 17' Rectangle Trampoline comes with plenty of patented performance and safety features – DoubleBounceTM and SafeBounceTM technology – which sets it apart from other rectangle models.
With that said, if you are interested in enhanced performance together with tip-top safety, consider this Alleyloop rectangle trampoline.
Skywalker Rectangle Trampoline and Enclosure
No products found.
No products found.
Construction
This trampoline measures in at 168 inches by 96 inches by 110 inches, and is relatively lightweight at 260 pounds. It's composed of a galvanized steel interlocking frame with a heavy-duty green spring pad, and its gap-free enclosure design is patent pending.
The bed is attached by 84 steel springs, and the design exceeds ASTM safety standards for trampolines
Features
The trampoline comes with a six-foot-high safety net, and the warranty is somewhat ambiguous. This trampoline comes at a lower cost and comes with a unique design to prevent any mishaps, so the warranty isn't a large issue.
Assembly
The interlocking design means that come pieces are pre-assembled, so you won't need to work as hard to get it together. It comes with all tools necessary for installation, though most of the assembly is attaching the springs. Most people can get this one set up in about two hours.
Review
This is an excellent budget trampoline for families. The cost is reasonable enough to give it as a gift to your children, and the design is meant to endure a little wear and tear.
If your primary motivation is to get your kids active, this trampoline will work out great. Kids can use it, adults can use it, and safety is the number one priority.
Upper Bounce Easy Assemble Spacious Rectangular Trampoline
Construction
This trampoline is 8 feet by 14 feet and is composed of 8 curved poles and 86 springs on a simplified design with four feet. The poles are heavy-duty black coated steel, which means that rust is less prone to show.
The jump mat is secured with eight-row stitching to ensure durability, and the poles are padded with foam and vinyl to prevent any bumps and bruises.
Features
The safety net is the biggest feature this trampoline has to offer. The net runs through a top ring for an added level of security, so any net bumping will cause a safer rebound.
The support provided by the upper ring makes the net less prone to wear and tear, extending its lifespan. The trampoline comes with a limited warranty.
Assembly
No additional hardware is required to assemble this trampoline. The assembly is oversimplified, and this has caused the directions to seem confusing to some people, who sometimes experience issues placing the poles in the wrong direction, which will lead to a less stable trampoline. Though the instructions are lacking, if you're mechanically handy, you'll have an easier time.
Review
This is the best trampoline to play games on, because of its additional safety features. Playing catch, bouncing balls, and doing tricks is safer than ever because of the added net security. This works great for children who love gymnastics.
You won't have to worry about the net collapsing on them because of the additional support band.
Last update on 2022-12-06 at 13:29 / Affiliate links / Images from Amazon Product Advertising API
Comments
comments