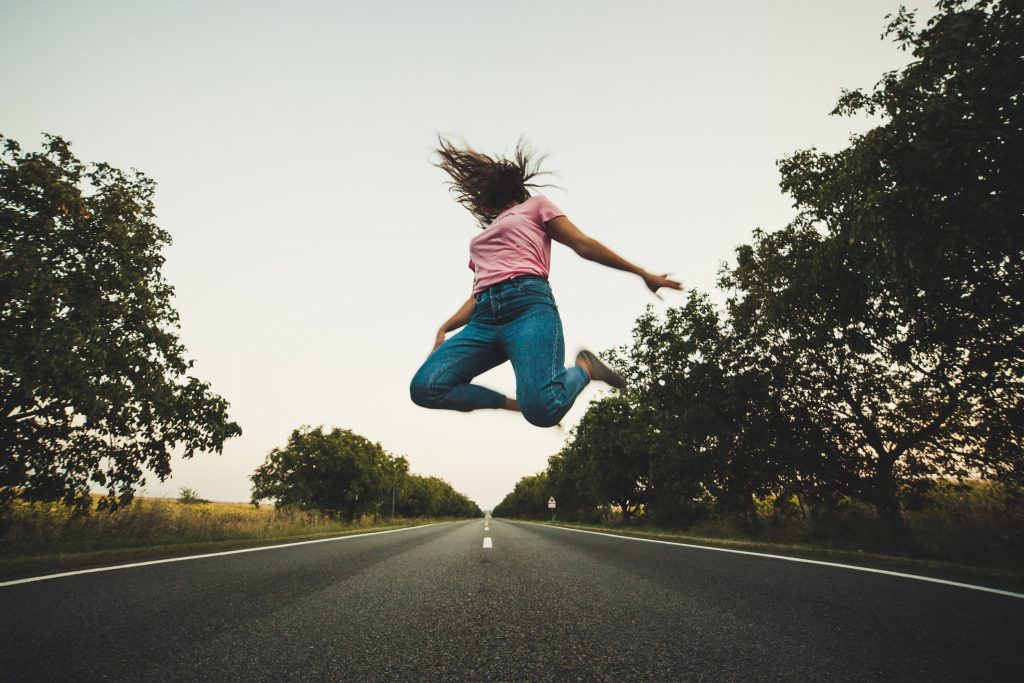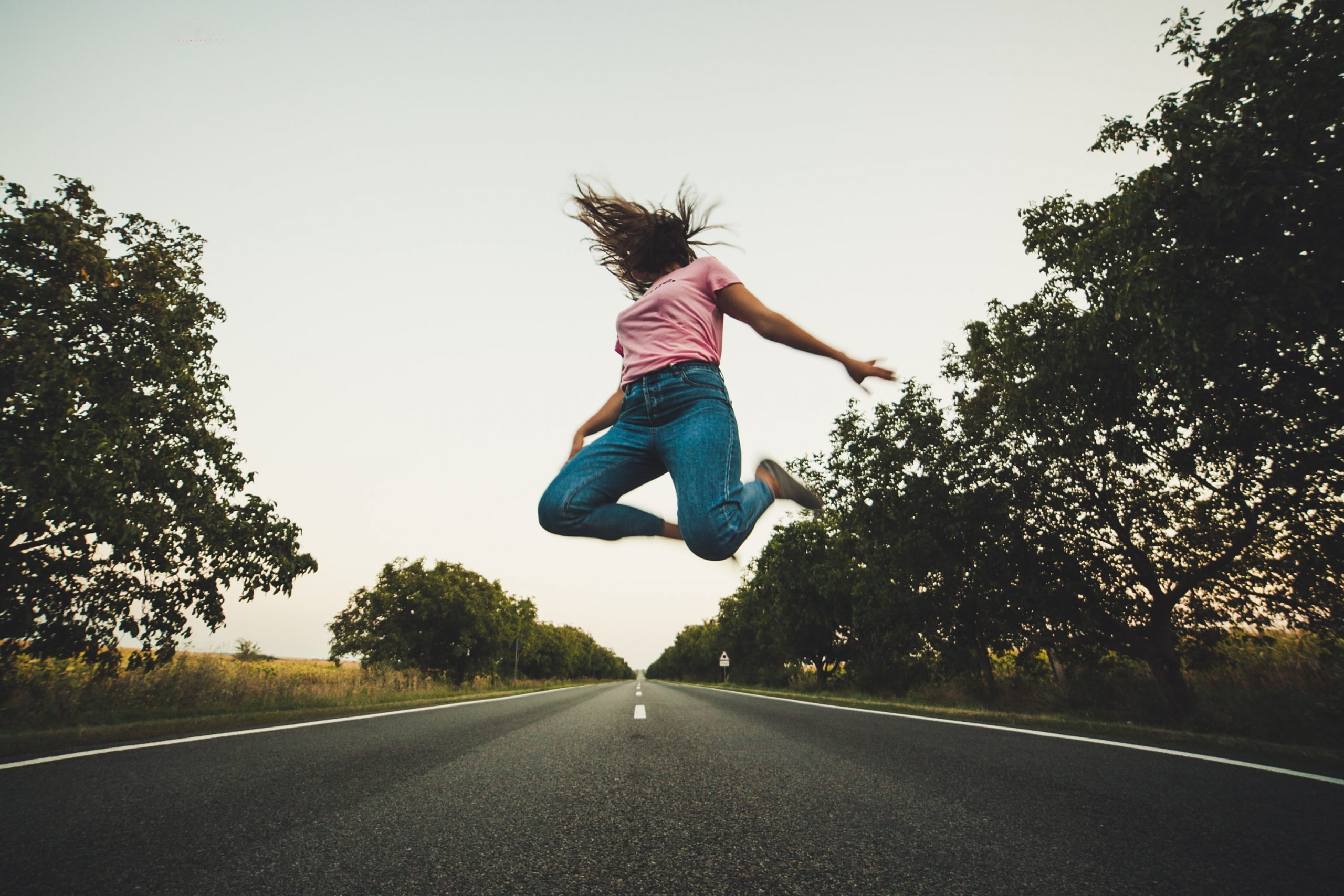 If there's one way to have fun without breaking the bank and leaving your home, it's jumping on a trampoline. Although a simple activity, it can keep kids and adults entertained for hours. While jumping on a trampoline is fun, one must never forget the safety aspect. Many parents worry about buying their children a trampoline due to the inherent danger. Now there's a manufacturer that's taken that into account and ensured that it has a product that's not only fun, but it's also safe. You've probably never seen anything like the SkyBound Stratos trampoline before. Due to the growing safety concerns of parents, a lot of trampoline manufacturers have made an effort to create safer trampolines for children.
Skybound Trampoline Details
The Stratos takes safety to a whole new level with its premium level innovation that incorporates additional net poles and a unique enclosure shape.
This trampoline sits on 6 "W" shaped legs, which provide maximum stability. Straight legs often dig themselves into the ground over time, causing the trampoline to sink. The unique "W" shape prevents the trampoline from lowering itself with constant use, so you won't need to constantly move the trampoline or install it on a hard surface.
The weight capacity is 330 pounds, which is much higher than many other trampolines. The majority of trampolines top out at 200 pounds, regardless of their diameter.
With such a high weight limit, multiple children can safely jump at the same time. This also makes it easy for adults to use the trampoline with their children. Whether you're looking to jump for fun or climb on to teach your child how to jump safely, the weight limit will allow you to do it.
Other info you need
The frame height is 34 inches, so it's easy for youngsters to climb on. Smaller children may require a ladder, but the average elementary school student should be able to pull themselves up without issue. The total height of the trampoline is 108 inches including the enclosure net, which towers high to keep children safe while they're bouncing high and performing tricks on the trampoline.
Part of the innovation that SkyBound offers with the Stratos trampoline is in its assembly.
A lot of the pieces come already welded together, and all the installer needs to do is snap them into their proper places. This unique system means that joints won't weaken and bolts can't come loose, making this trampoline easy to maintain.
The most difficult part of the installation is hooking the jump pad to the springs, but since the springs are 8.5 inches long, you won't have to fumble to hold onto the ends.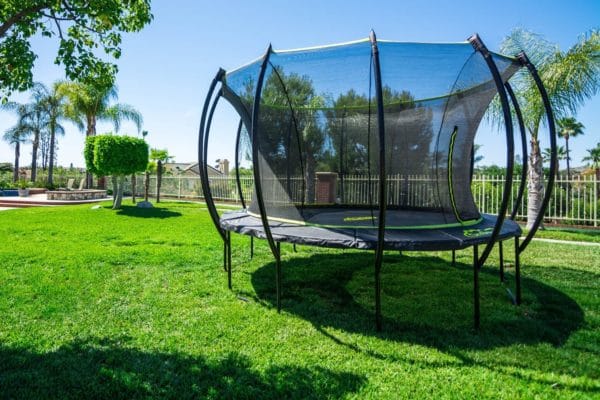 SkyBound offers a comprehensive warranty on all of their trampolines purchased new from an authorized dealer, and this will help you protect your investment.
All you need to do is register the product once you've received it. If you ever need new parts, the manufacturer will be able to send them directly to you. Trampolines cost a fair amount of money, and the warranty will give you some peace of mind.
Pros
While most trampolines come with a typical enclosure pole system of 6 or 8 poles depending on the size of the trampoline, the SkyBound Stratos trampoline utilizes 12. This is almost double the support of competitors' trampolines, and you can't put a price on a structure that's twice as safe.
The enclosure poles have a sharp outward curve, where most other trampolines either come with straight poles or poles with a slight curve. This extreme curve drastically reduces a bouncer's chance of coming into contact with the enclosure poles, minimizing the risk of injury.
The enclosure system is gapless and concave, and designed to fit inside of the trampoline's springs. This eliminates potentially dangerous gaps. Trampolines with gaps in the enclosure often cause injury to jumpers, either by the jumper falling between the springs and getting their legs caught or by the recoiling spring pinching a jumper's skin. This concave enclosure prevents jumpers from ever making contact with the springs, limiting them to the safe zone.
SkyBound utilizes a unique installation system that's far easier than other methods. The pipes are welded to the proper angles and fit together with steel push-pin bolts. You won't need any additional tools to erect this trampoline. There's no reason for screws, drilling, brackets, nuts, or bolts. All of the poles are finished at the top, so you won't even need to install safety caps.
The springs are made of a premium material called gold zinc, which is resistant to virtually every weather condition. They won't erode, rust, or weaken over time. The springs will last for decades on a properly maintained Stratos trampoline.
All of the materials used in the construction of the trampoline, including the poles, jump pad, spring cover, enclosure net, and pole systems, are UV coated. The sun tends to weaken materials over time, making them brittle. Rain or snow can cause mold. This weather coating helps keep your trampoline looking new and running strong despite what nature throws at it.
Cons
The setup may be counterintuitive if you've ever built a trampoline before. You're probably used to traditional nuts and bolts, and this process removes all of them. You'll need to read the instructions carefully to snap the poles together the correct way. Once you understand what you're supposed to do, it's easy.
SkyBound Stratos trampolines only come in three sizes – 12 feet, 14 feet, and 15 feet. If you have a small yard, you may have a difficult time determining where to set this up. Larger trampolines are a lot more fun, but they do take up a lot of space.
The legs are welded at a fixed length, so this trampoline can't be used on a hill. You'll need to level uneven yards before you install this trampoline.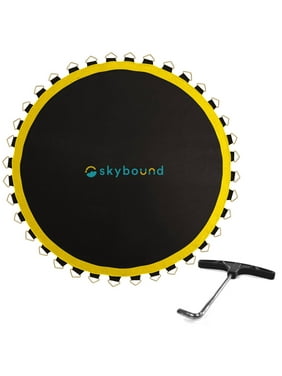 Conclusion
If the stratos is hard to find, the Zupapa Store trampoline also has a safety enclosure net, so you can enjoy bouncing without worry.
SkyBound is well known for its innovative design, and it's easy to stop just how innovative the company is when you check out the specs on their Stratos trampoline.
The SkyBound Stratos trampoline may be a little more expensive than the trampolines provided by their competitors, but they're well worth spending a little more. They're designed to be durable, safe, and dependable for both kids and adults.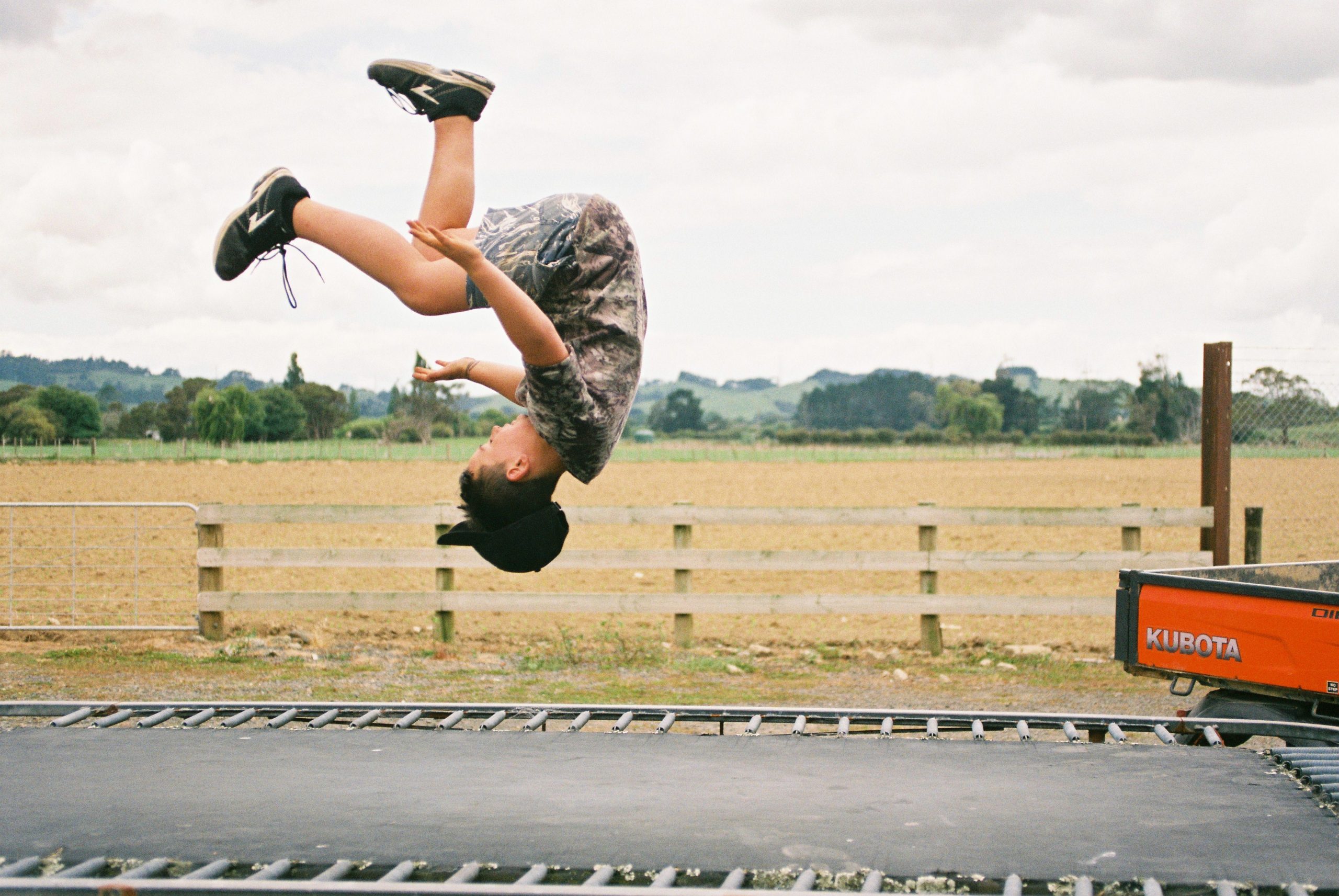 If you want to purchase a trampoline that your children will be able to use from early grade school all the way into their college years, SkyBound won't let you down.
Fun, exercise, and top-of-the-line innovation should place the Stratos at the top of your outdoor shopping list.
Now, you know pretty much everything there is to know about the SkyBound Stratos trampoline. This product might be priced slightly higher than others that are on the market, but that's because the manufacturer has taken great care to incorporate resources to ensure that its trampoline is safe. Rather spend a little bit more on safety than be sorry.
We'd love to hear how your jumping session was on this trampoline after using it. Let us know if you have any questions or concerns.
Comments
comments