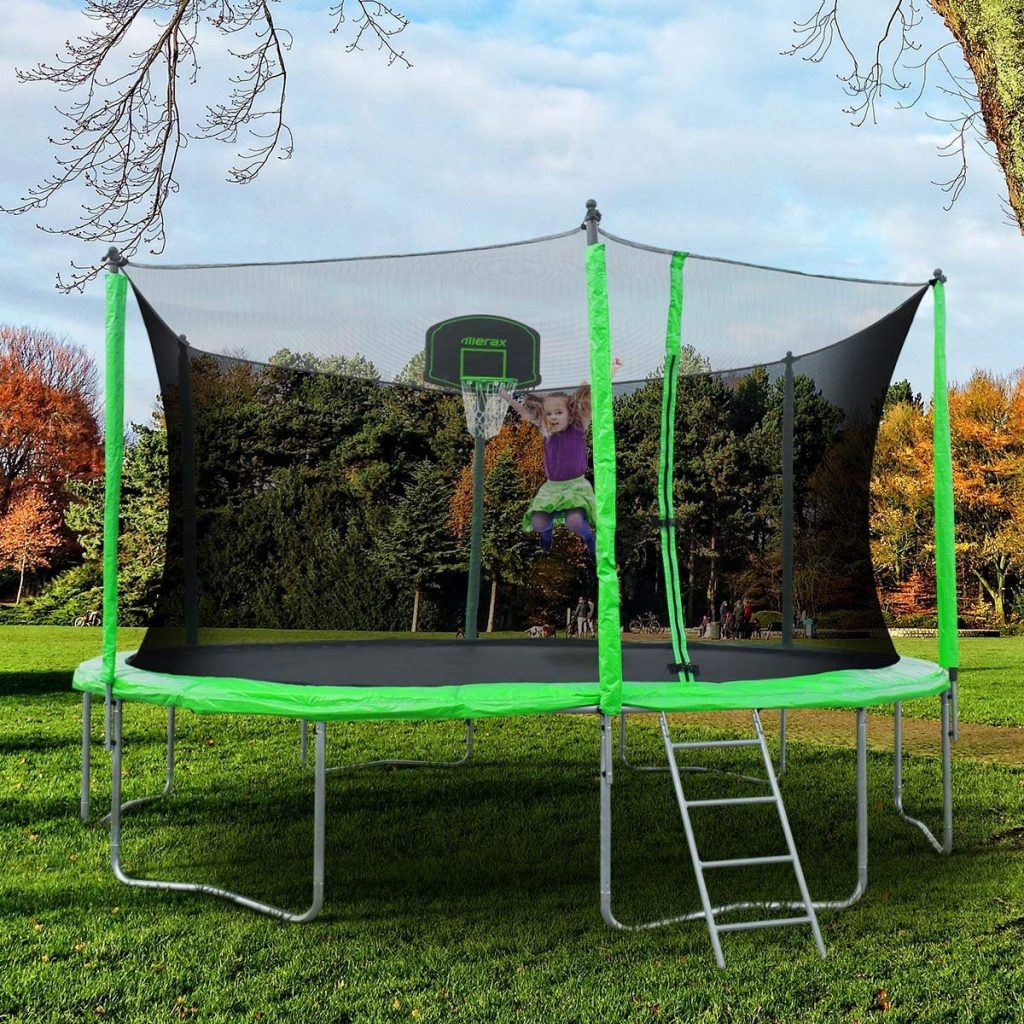 Deprecated
: Function create_function() is deprecated in
/home/trampolinify/public_html/wp-content/plugins/wordpress-23-related-posts-plugin/init.php
on line
215
Deprecated
: Function create_function() is deprecated in
/home/trampolinify/public_html/wp-content/plugins/wordpress-23-related-posts-plugin/recommendations.php
on line
182
Deprecated
: Function create_function() is deprecated in
/home/trampolinify/public_html/wp-content/plugins/wordpress-23-related-posts-plugin/init.php
on line
215
Deprecated
: Function create_function() is deprecated in
/home/trampolinify/public_html/wp-content/plugins/wordpress-23-related-posts-plugin/init.php
on line
215
When looking for a new trampoline, everything is a factor from safety to knowing how to set up a trampoline. At this point, it is important to look at some of the best trampoline brands reviews.
Every brand is going to have its pros and cons. Some will have longer warranties and longer life. Others will be safer and harder to assemble.
Perhaps the most important thing to take into account is who will use the trampoline.
Sale
Bestseller No. 1
Bestseller No. 2
Bestseller No. 3
Adults may do better on larger sized jumping pads, while children's tramps will need safety enclosures. Regardless, you want to choose one of the best trampoline brands that provide you with quality.
The following companies are the TOP 10 trampoline brand contenders and they have been chosen based on quality, affordability, and safety.


Skywalker Trampolines
Skywalker trampolines have been around a while and they are known for getting you the most bounce for your buck.
A great reason to be considered as one of the best trampoline brands.
This brand is based in the United States and offers square, round, oval, and mini-trampolines. The company boasts the largest manufacturing facility out of all trampoline producers.
All frames have a one-year warranty and parts have a 90-day coverage.
Skywalker trampolines have a classic and recognizable design. Many of their tramps come in a variety of colors, which gives you the ability to customize.
Most products are inexpensive and offer fair quality. Their safety nets will get the job done with the standard poles and mesh structure.
You can get an affordable trampoline that has enough space for everyone in the family.
One of the brand's highlighted products is the Skywalker 15 foot round trampoline. The item comes with a standard safety enclosure. The frame is made with rust-resistant steel to increase durability.
The spring cover is protected against UV rays to make sure the tramp survives the summer.
Skywalker's products have shorter assembly times and will meet any working parents budget. They have many different products in a range of colors. You can be as picky as you like and still find something to suit your needs.
Skywalker Trampolines 12-Feet Jump N' Dunk Trampoline
This is Skywalker's most popular model. It's affordable, and it's an excellent value bundle. It comes with a full enclosure net with external poles to keep your children safe while they jump.
The net features a removable basketball hoop accessory so your children can slam dunk as they bounce. It comes in 6 different color choices, and uses 6 "W" shaped legs for maximum stability and a deep jump in the middle of the jump pad.
Skywalker trampolines are perfect for families who want outdoor toys for their children that are safe and reliable, but are working with limited budgets. This is a super affordable trampoline that doesn't compromise on durability.
Skywalker Trampolines 60 In. Round Seaside Adventure Bouncer
This is a smaller trampoline that's perfect for families with toddlers. The maximum weight limit is 100 pounds, and all of the poles are coated in a durable foam to reduce or prevent impact-related injuries.
The enclosure is very tall, and all of the poles attach from the outside. When you have a little one who is still learning to jump, he or she probably isn't ready for a full-sized trampoline.
This is an affordable way to let your child learn their balance and athletic skills safely and easily.
Upper Bounce Trampolines
Upper Bounce is an American brand that offers some of the best adult trampolines on the market.
The company makes round and rectangular trampolines. Safety nets come standard with some products, but you can save money on models without the enclosure.
Frames come with one-year warranties with other parts covered from 90 days to six months.
The brand's 9-foot by 15-foot rectangular trampoline is perfect for multiple adults. When looking for best adult trampolines, you must consider size and stability.
This tramp excels in both categories. The included safety enclosure features a fiberglass design and 8 curved poles.
The tramp has 90 ultra bounce springs for maximum jumping. The spring cover is made of extremely sturdy vinyl. It also has 8 row stitching for extra security when jumping.
The trampoline has an easy set up that only requires a screwdriver and a t-hook.
If you're looking for safe trampolines for teenagers or the best dinner party you've ever had, consider this brand. The sturdy steel frames and durable safety nets are ready for jumping.
Upper Bounce has a large selection of options that can work for you. You'll get a safe, high quality trampoline that anyone can use.
Upper Bounce Trampoline and Enclosure
With this model, Upper Bounce uses the easiest assembly and disassembly process possible. All of the poles snap together and you don't need to use any special tools or hardware to put the trampoline together.
It comes in 6 different sizes, ranging from 7.5 feet to 15 feet. This means there's a size for every back yard, so every family will be able to find a diameter that will work for them.
It comes with an enclosure net and foam padded poles to protect jumpers from the metal and absorb impact.
The assembly feature makes this trampoline a great choice for families who want to be able to take down their trampoline during windy storms or snowy weather.
If you want something you can easily store away, it doesn't get much easier than this.
Zupapa Trampolines
As a brand, Zupapa is really strict about adhering to safety standards. The majority of their trampolines feature more springs than the trampolines of their competitors, providing the jumping mat with a maximum amount of stability.
Their enclosure net poles are also some of the tallest available, so tall kids who jump high are equally as protected in the air as their shorter siblings or friends.
Zupapa TUV Approved Trampoline Combo 10ft
This is a great starter set. A 10-foot trampoline is perfect for families with one or two children and a modest back yard. The safety net enclosure poles attach to the three u-shaped legs in two joints for maximum stability.
The spring pad is extra wide, so it covers more than the minimal.
This protects children in the event that rough jumping causes the spring pad to side around. With a maximum weight capacity of 330 pounds on these modestly-sized trampolines, an adult can safely jump with a child.
One of the best things Zupapa trampolines come with is their extensive warranties – they're built to last, but in the event that something breaks, the manufacturer replaces the parts free of charge.
Exacme Trampolines
Exacme creates great budget trampolines for families looking for an entry trampoline. All of their products are durable, safe, and reliable, but they're bundled in a way that's great for families who don't want to spend an arm and a leg on a trampoline their children will only play with occasionally.
If you're looking for a great trampoline you can easily assemble in the spring and use through the summer, and easily disassemble and store for the fall and winter, you'll love their offerings.
ExacMe 8ft Trampoline with Safety Pad and Enclosure Net
This is a great way to satisfy little jumpers. If your children are under the age of 5 and they want a trampoline, smaller jump pads and high net enclosures like the one featured by this model will help provide maximum safety.
They won't have too much space to get in trouble, and that's exactly what the parent of a toddler wants.
Since the trampoline is made of long-lasting UV resistant material and the maximum weight limit is 170 pounds, your children will still be able to use this trampoline through their elementary school years.
JumpSport Trampolines
Buy on Amazon
JumpSport is a company based in the United States that offers many fitness trampolines.
However, they offer trampolines in a wide variety of sizes. This company prides itself on long-lasting quality and safety. They are the original inventors of the safety enclosure found amongst many brands. As such, JumpSport is dedicated to its customers' safety.
The company stands behind the quality of all its products. It has one of the best warranties around and reliable customer service. Most frames come with either a 10-year or lifetime warranty.
All trampoline parts are covered under the warranty for 2-5 years. Just remember to fill how the registration.
Buy on Amazon
The brand's 14 foot JumpSport Elite excels in safety and material quality. It comes with a safety enclosure. The net attaches on the inside of the posts.
Durable vinyl covers the springs to protect your little ones from catching their toes. The door entry features an overlapping design so it is impossible to forget closing the door.
All trampolines come with manuals on how to set up a trampoline.
Even with the added safety features, JumpSport's 14-foot trampoline doesn't take longer than average to setup. The brand provides excellent construction and is affordable.
Good news for parents!
AlleyOop Trampolines
AlleyOop is also based in the United States offering round or rectangular trampolines.
On its frames and enclosure poles, the brand offers a standard lifetime warranty while all remaining parts are covered for 5 years. AlleyOop is another company with a heavy focus on quality and customer service.
This brand has a unique Double Bounce line, which delivers a new and improved bed system.
The specialized trampoline beds are designed to absorb more of the shock associated with jumping. This helps reduce the risk of injuries or accidents. All trampolines come with a safety net enclosure as a standard feature.
The AlleyOop Power DoubleBounce is one of the company's standout products.
It is a 14-foot trampoline boasting the brand's new bed system. The PowerBounce works especially well with multiple jumpers. It has an overlapping door and a sturdy cover for the springs.
The trampoline's available accessories include a ladder, basketball hoop, anchor kits, and weather covers.
AlleyOop features exceptional safety measures and superior quality. However, this does translate to longer set up times and they are more expensive.
With this brand, you get what you pay for. Browse for whatever model will suit you best, but if your foremost concern is safety, this is the brand for you.
Springfree Trampolines
Buy on Amazon
Springfree is based in Australia and offers round, square, and oval-shaped trampolines.
This brand has innovative spring-less designs, adding to the overall safety of their products.
Their standard frame warranty is for 4 years with a 1-year coverage for other parts. The biggest draw for this company is the lack of springs, which means more jumping room and no caught fingers and toes.
The key to the design is a series of fiberglass rods.
Around the bottom edge of the jumping bed, you connect slanted rods about four inches apart. As you jump, the rods collapse on top of each other before snapping back into their original positions.
The safety enclosures feature the same fiberglass rod design to better absorb any impact.
Springfree's S113 Trampoline is one of their higher-end models, but it is the finest example of the company's fiberglass technology. It's a square, 11-foot trampoline. Like the rest of the brand's products, it's all about safety.
It may look a little out there, but the bounce speaks for itself.
Because of the especially light designs, consider getting an anchor kit for added safety. Overall, the Springfree brand is a leader in innovative safety measures. Look for combo packages to get fun extra accessories like basketball hoops and trampoline steps.
Super Jumper Trampolines
Super Jumper is committed to providing safe and affordable trampolines to families everywhere. All of their trampolines come equipped with safety enclosure nets, and the company sells branded replacement spring pads and nets for all of their trampolines.
Merax Trampolines
Buy on Amazon
Merax makes some excellent outdoor products for children of all ages. There are trampolines for the little ones and even a few offerings your middle school-aged children will love to jump on with their friends.
Their small innovations make their trampolines a lot more exciting than similar offerings from their competitors. If safety and size are big priorities for you, it's easy to find a Merax trampoline that's perfect for your family's needs.
SkyBound Trampolines
Skybound has a large selection of styles to choose from in terms of trampolines. Kids and teens alike will enjoy the variety. Whether you're dealing with toddlers who need to burn off some excess energy or a 12-year-old who needs an incentive to get some exercise, you'll find that SkyBound offers a great trampoline to your dilemma.
In addition to offering the perfect trampoline for smaller tikes, they also offer two variants of their signature trampoline: one for smaller kids, and one for teens and adults.
Buy on Amazon
In Conclusion
Choosing the best trampoline can be a challenging decision. Keep in mind what your biggest concerns are as well as what your budget will allow.
After a little research, you'll be ready to pick the best trampoline for you. This guide and trampoline reviews will certainly set you off in the right direction.
Remember to consult the included manuals for understanding how to set up a trampoline. Some models are trickier than others, though all of the best trampoline brands design them with the customer in mind.
The listed products are meant to last for years and most reflect that in their warranties.
Happy bouncing!
Last update on 2021-07-22 at 21:59 / Affiliate links / Images from Amazon Product Advertising API
Comments
comments