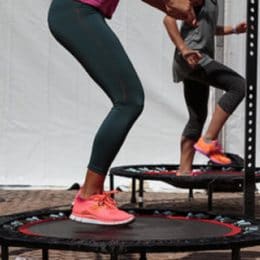 Owning a trampoline allows you to put your body through a workout while actually having fun. One of the best things about trampolines is that you can do so many fun, cool trampoline tricks on them. Even those of us who manage to trip over our own two feet can be graceful enough to do high jumps and flips with ease while jumping on a trampoline.
Plus, there are tons of tricks that you can perform on a trampoline that don't require any prior skills or practice. You can find how-to's online that explain tricks for beginners and experts alike. Also, you don't have to be a professional gymnast to master these fun and exciting cool trampoline tricks. However, it is important to stay safe while you are practicing.
Use Safety Gears When Doing Cool Trampoline Tricks
Always use a trampoline with a safety net and padding, especially if you are new to performing tricks. And, don't try anything that appears to be too dangerous such as jumping from a high distance. As long as you take your time and use some common sense, you can successfully achieve the coolest trampoline tricks found on the web.
Cool Trampoline Tricks for Beginners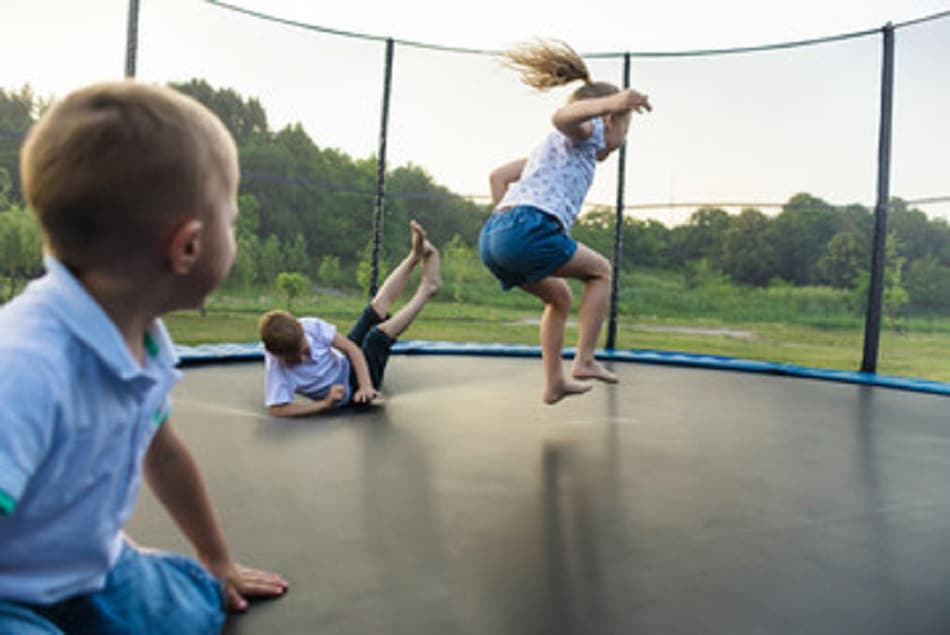 If you are using a trampoline for the first time, congrats! You now have access to one of the coolest exercise products there is. As long as you use your new trampoline with safety in mind, you'll be able to enjoy years of fun and eventually learn how to perform a variety of tricks.
How To
It is advisable that all new trampoline users take their time and learn how to move around on it without fear. It's intimidating at first because you may think that standing on a trampoline is similar to standing on a bed.
But a mattress is much more stable than a trampoline's jump pad, so you should first work on controlling your balance and learning how to walk around the mat.
Next, you should master how to safely bounce on the trampoline. You don't have to do a high bounce at first, but try to jump like you would while standing on solid ground. Once you feel comfortable moving around and hopping on the trampoline, start practicing a simple trick known as the Double Bounce.
1. Double Bounce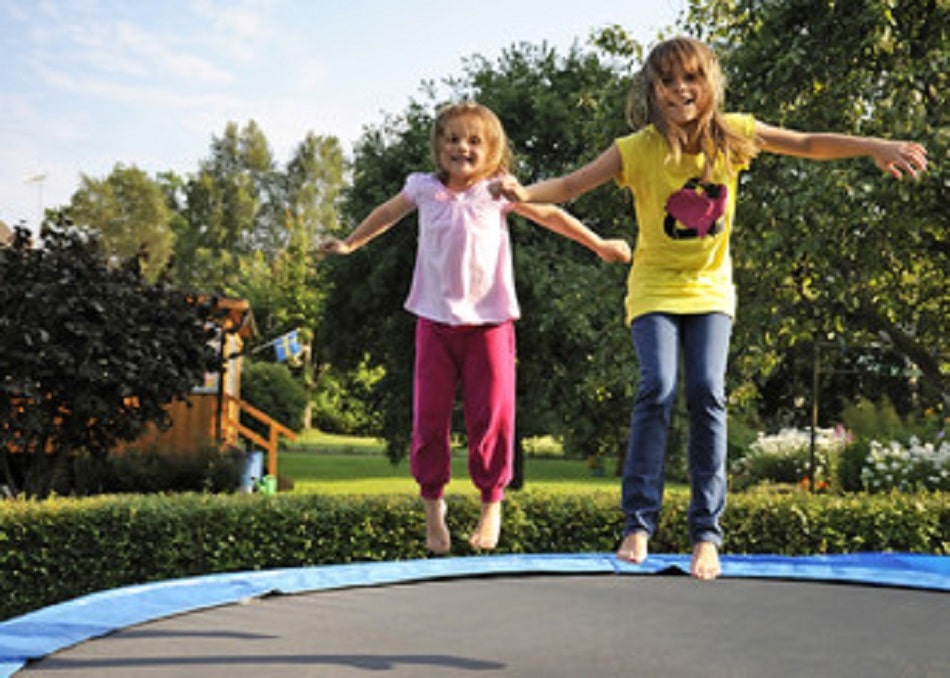 The Double Bounce is one of the most popular trampoline tricks for beginners. You will need another individual on the trampoline with you to perform this trick. Make sure that you don't exceed the weight capacity for your trampoline by adding another jumper.
The trick involves you and another person bouncing alternatively so that when you jump up, they jump down and vice versa. This activity is fun t and it can help new users to improve their balance.
2. Spin Your Body or A Cork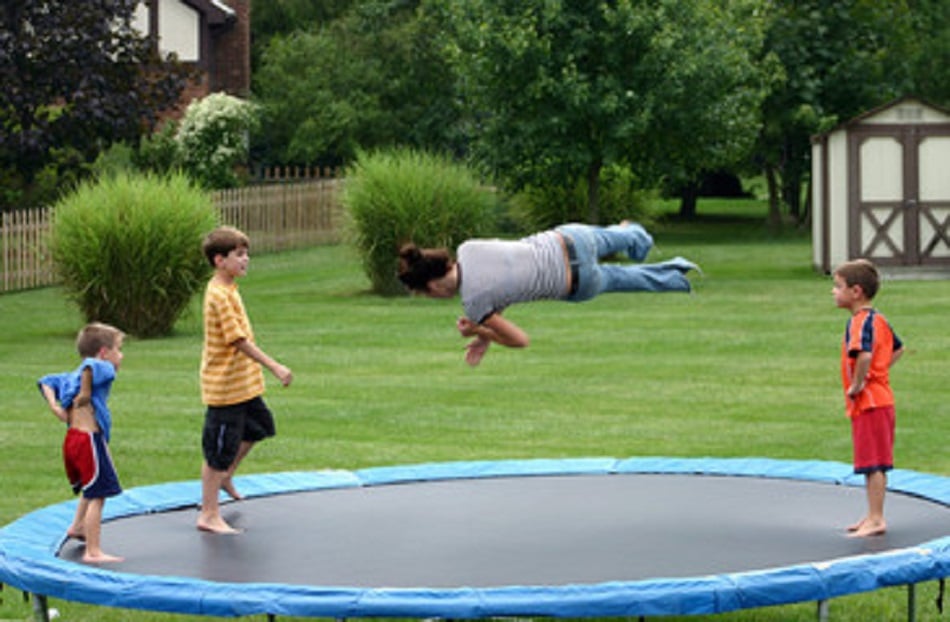 Another trick for beginners to spin their body in the air while they jump. You have to twist your body in one direction as much as possible while you are in the air. It's difficult if you are not used to that type of movement. But remember, if you fall you'll land on the trampoline mat, which shouldn't cause injury. Spinning half of your body is a good technique for beginners. Once you are more confident, you can try to completely spin your body around for a 360-degree turn.
3. The Superman Trick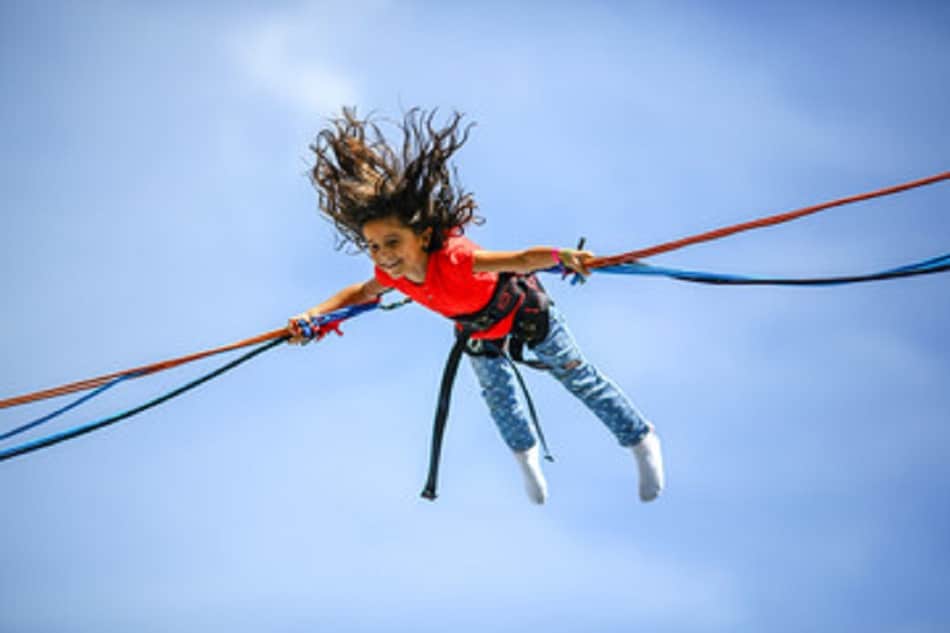 The Superman Trick is slightly more advanced than the Double Bounce or Spins. With this technique, you get the chance to fly into the air by stretching your arms toward the body and slightly landing down on the pad. To avoid serious injuries, don't attempt to fall forward instead of vertically.
Cool Trampoline Tricks for Advanced Users
Once you become familiar with how the trampoline responds to your movement and have achieved several simple tricks, you can move on to more advanced flips and spins. Remember always to put safety first when you are attempting these new moves and check to make sure your trampoline is in excellent condition without any flaws or defective parts before you proceed.
4. Front Flip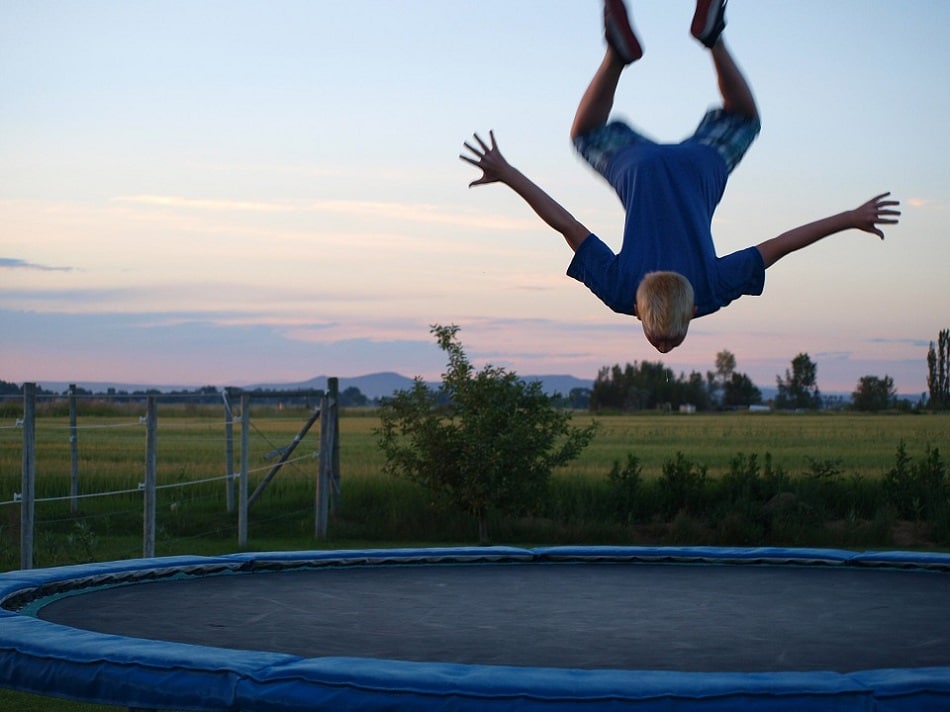 The front flip is similar to the Superman trick. It requires you to catch your arms as you jump up into the air. The difference is that you need to flip your body while you keep your legs in the front and your head to the back. It is possible to add in more moves once you feel comfortable doing a front flip. You could try spinning on your knees instead of spinning with your feet for a unique twist.
Here are 10 trampoline tricks to try.
And here's another video about how to safely work your way up to the more advanced cool trampoline tricks.
Trampoline Safety Tips to Remember
The Best Place To Set Up A Trampoline
Always follow the safety tips that are listed in your trampoline user manual before you attempt any tricks. Make sure that your jump mat, padding and safety enclosure net are all in good condition, and follow the guidelines for age or weight restrictions. Pace yourself and practice new tricks without anyone else on the mat with you to avoid accidents or injuries.
In addition to making sure your family follows safety rules while on the trampoline, it's also important to put it in a good spot. Here are a few suggestions:
Don't put the trampoline of concrete, asphalt, or any other firm surface without crash pads or safety nets in place.

Put the trampoline on soft ground like bark, sand, and other substances that provide a cushioned surface.

Place it in an open, flat area away from hazards like hedges, fences, trees, and other harmful obstacles.

Put a fall zone around the trampoline that's at least 8 feet. Be sure to keep the area clear and free of hazards.
Trampoline Guideline
Buy a round trampoline instead of a rectangular one—they bounce higher, which is dangerous.

Make sure you use high safety nets around the edge of the trampoline.

Don't use the equipment without placing shock-absorbing safety pads on the hooks, springs, and frame.

Review the safety instructions within the trampoline manual.
Final Thoughts On Trampoline Tricks
As you can see from the information above, trampolines are a great way to have fun, as well as get some exercise. As long as you follow the rules for safety, jumping on a trampoline should be an enjoyable experience. The great thing about it is that it's such a simple piece of equipment, but it can keep your family entertained for hours. You don't need expensive trips to the theme park to have a good time. Just get out there and start jumping!