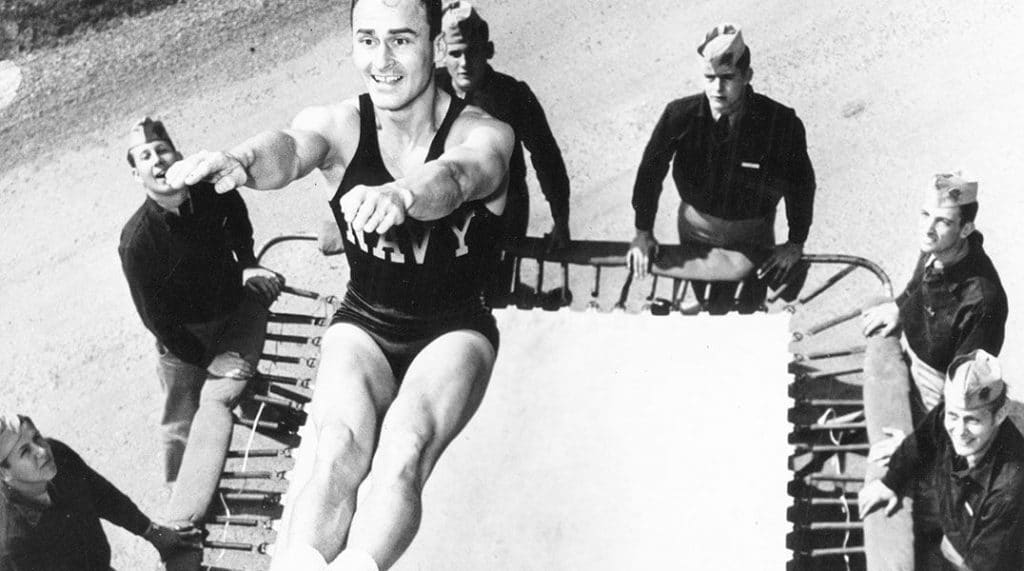 Trampolines have become a staple in the American family's backyard for the past few decades. While they are still quite expensive, these outdoor play areas have become more affordable in recent years and have allowed more people to enjoy them than ever before. They provide us with a fun way to exercise, regardless of age, and offer a great excuse for kids and teens to go outside and play.
But trampolines weren't always used as a fun way to pass the time during the summer. They were originally developed to be used as training tools for sports activities and survival training in Alaska. And long before that, trampolines were used in ancient times in celebratory or religious ceremonies.
The Early History of Trampolines
There is very little evidence of what trampolines were used for back hundreds of years ago. But archaeologists have discovered evidence of trampoline-like devices used in China, Iran, and Egypt. Many believe that they were used in ceremonies, however, their exact purpose is still unknown. Here is some more insight on the history of trampolines.
The Leaps of the Middle Ages
The earliest known prototype for the trampoline was known as "The Leaps" which surfaced during the Middle Ages. This device consisted of a thin board that was placed over two stands, one at each end. The user would jump on it and the spring action of the flexible board would cause the person to fly up into the air. This was an act that may have been performed at side shows or carnivals at the time.
As the Leaps became more popular, the device was seen being used by more performers all throughout the world. It was an easy device to assemble and could be transported from one city to another with little effort.
It was later replaced by a springboard that was fixed to a base and included a hinge for additional movement. The springboard could catapult one user in the air as another person jumped on the free end. This was later added to many tumbling or acrobatic shows and can even be seen today in circus performances.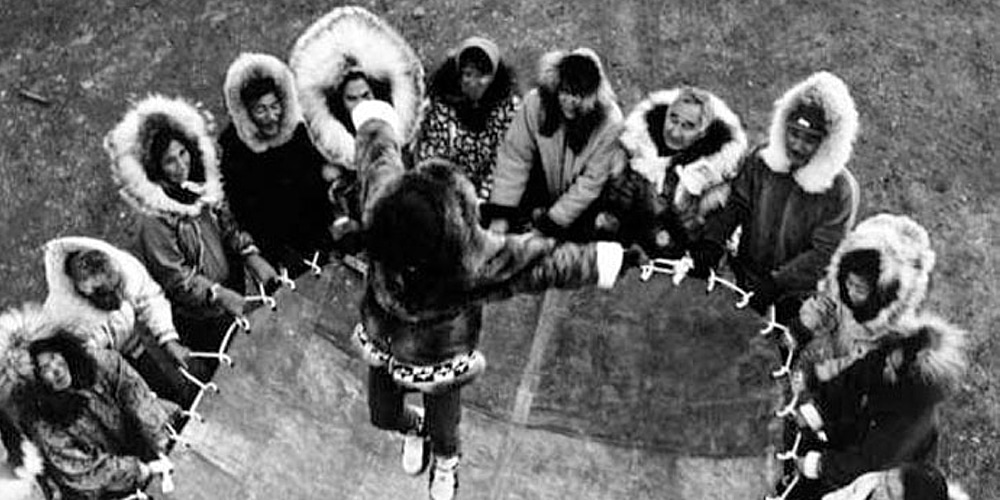 In the frigid state of Alaska, trampolines made an early debut as rebound devices that were used by locals for sport and survival. These trampolines were made from walrus skin and could be used to toss people into the air.
To do so, one person would sit on the skin as two or more people would hold on to the edges. In a sweeping motion, the people along the edges would launch the seated individual into the air. This was used as an early form of recreation and was also helpful with hunting animals from a safe distance during a time when hunters didn't have access to binoculars.
How Did We Get the Trampoline That We Use Today?
The exact invention of the trampoline that we are familiar with today is unknown. There is no type of documents or any evidence that points to its origin story. However, it is believed that the first trampoline was designed by Du Trampolin, a French artist.
Aside from the fact that the device could have been named after him, Du Trampolin is believed to be the inventor of the trampoline after he made a realization while watching circus performers. He was watching a trapeze act and came up with the idea of a safety net that could propel the fallen performer into the air.
He spent some time working on his invention and experimenting with different techniques using various materials. The result was a net that could be used by a single acrobat to provide them with a safe landing.
The Modern Day Trampoline
Du Trampolin may have come up with something very close to our modern-day trampolines, but it wasn't until the 20th century that trampolines, as we know them, were invented. Larry Griswold and George Nissen were the inventors of the first trampolines in 1935.
Griswold was a gymnast as a child and became a gymnastics coach at the University of Iowa. That is where he met Nissen who was a tumbler on the university's gymnastics team. The two had studied the safety nets used by trapeze artists at the circus and thought it would make a great tool to use with their own gymnastic training.
They developed the first modern trampoline using an angle iron, a canvas bed, and rubber springs. It was made in the basement of a YMCA where Nissen and Griswold threaded the long cords of the nets by hand.
How the Trampoline has Helped Train Important People Throughout History
Since the invention of Griswold and Nissen's trampoline, the device has been used in countless situations from military training for pilots in World War II, to preparing astronauts for space travel. Whether it is being used for fun, training or survival, the trampoline has played a very important role in our history since it was initially invented.
Last update on 2022-10-01 at 01:19 / Affiliate links / Images from Amazon Product Advertising API
Comments
comments