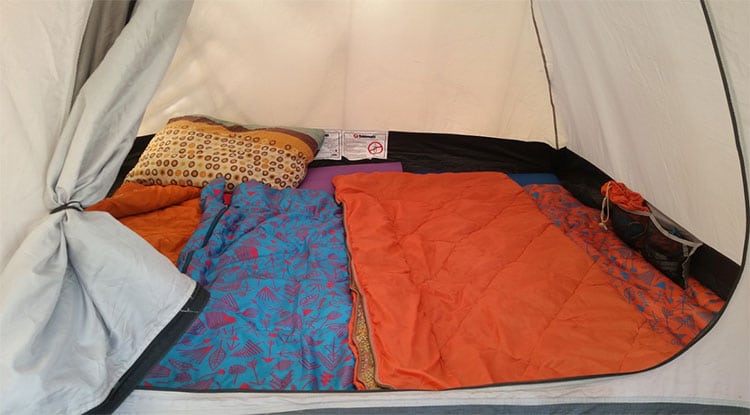 The sleeping bag you should buy for your child to sleep outdoors is always going to be a very important question.
The thickness and insulation of the bag will factor into what other items you might need to have in your itinerary, too.
Sleeping outdoors on a trampoline is a fun experience that many kids will treasure and love, but if the right sleeping bag isn't chosen, it could affect the experience gravely!
Take a look below at some of our tips for getting the best slumber bag possible.
Slumber Bag For Kids Comparison Table
What Kind of Slumber Bag Must I Buy?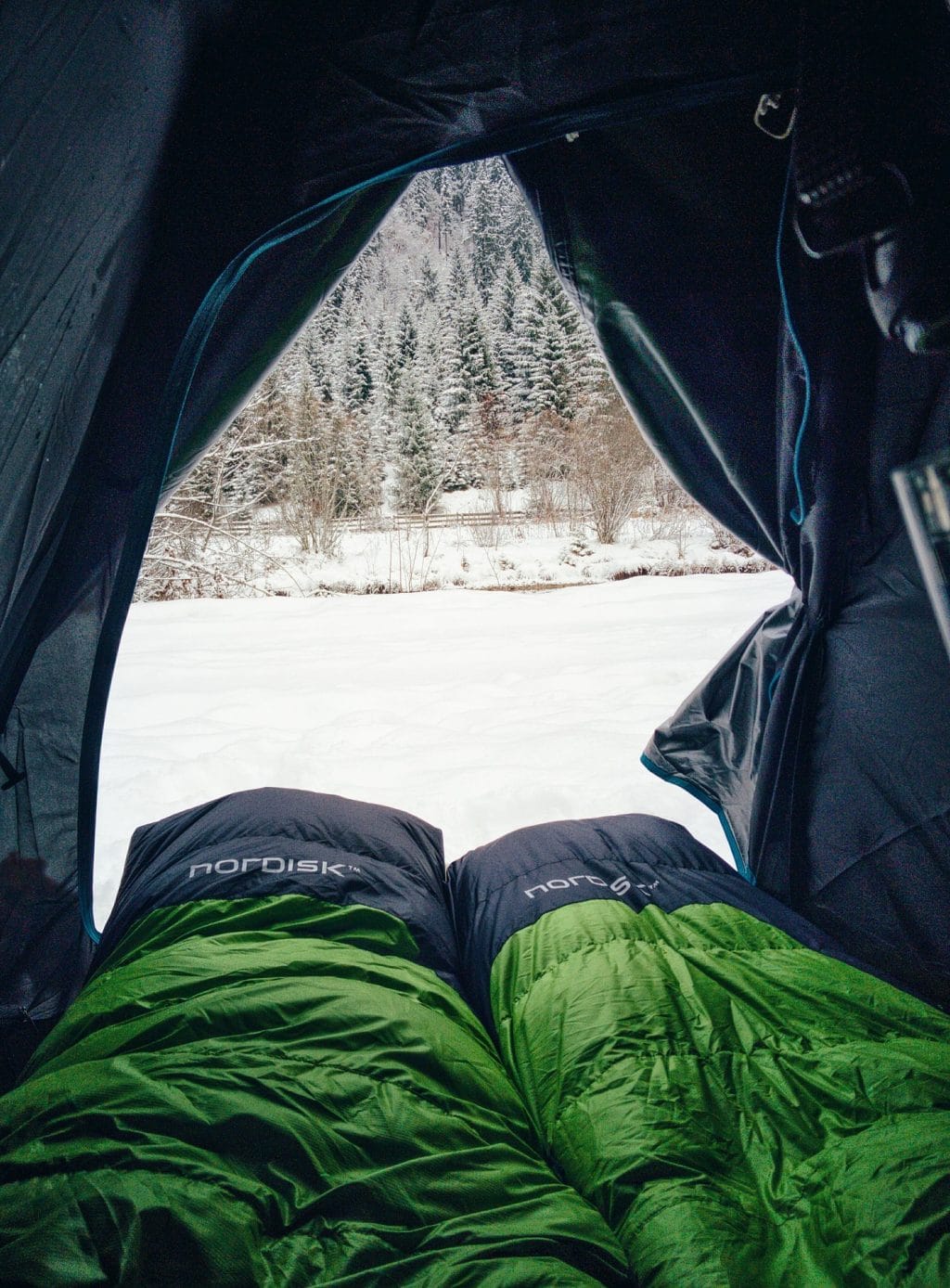 Mummy-style (Ancient Egypt-esque) is a very widely used shape nowadays, as the tapering at the bottom helps to consistently trap air, keeping it warm and close to the entire body, preventing the interior from cooling down.
And most sleeping bags currently have a hooded part, so they may in principle be made use of without a pillow.
Can It Be Child-Friendly?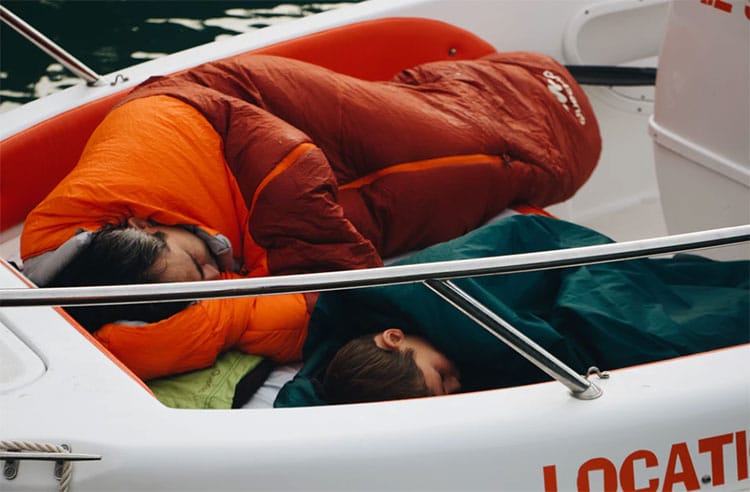 It is well worth worrying about precisely how simple the sleeping bag will be to get out, and most importantly, put back away into the carrying bags.
This is particularly crucial in the case the kids are making use of them during school trips, exactly where they'll be likely to pack them up themselves.
How Can I Know What Size Slumber Bag My Kid Needs?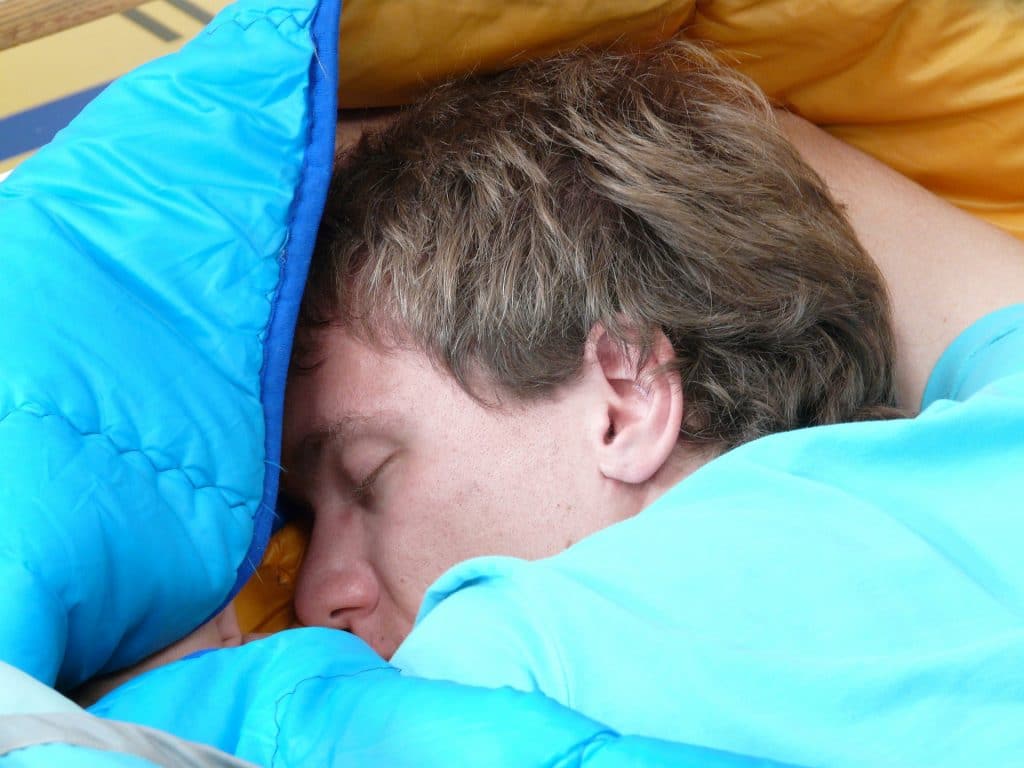 Size-wise, you would want some growth space so that your sleeping bag is going to last, though you also do not want an excessive amount of empty room or your little one may find themselves getting cold.
We have listed the slumber bag lengths below – though ideally, you would like a bag which measures a minimum of 10cm greater compared to your child's height (and preferably more).
How About the Warmth?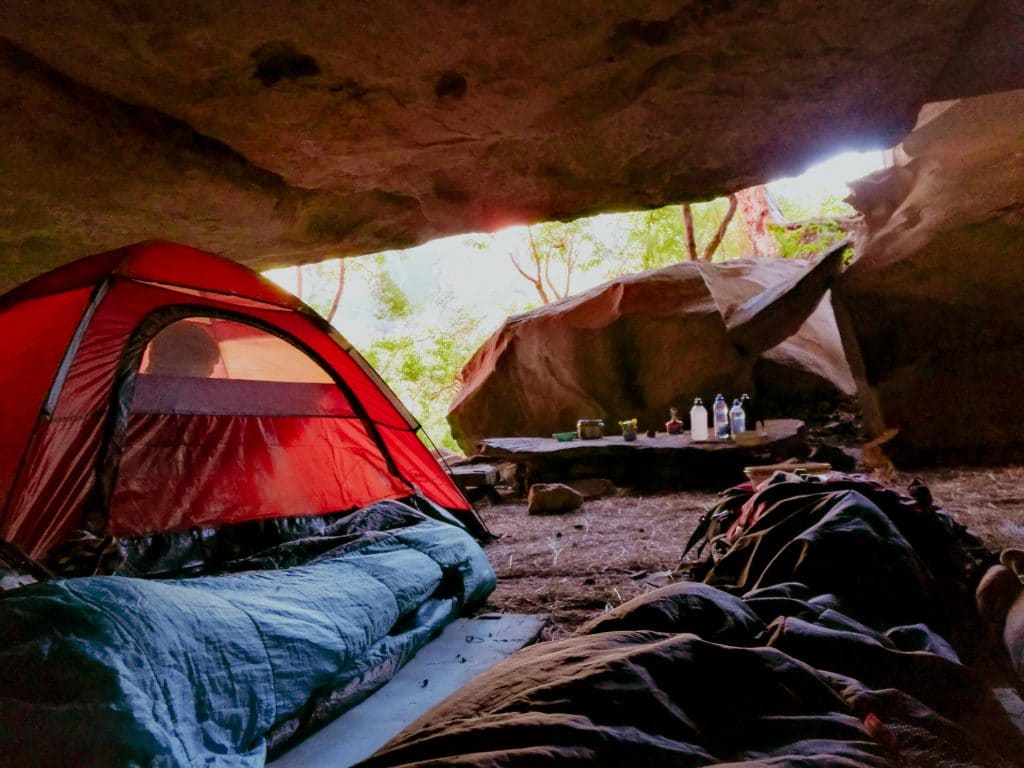 The amount of warmth you shop for will rely on the time of year and any expected problems. Various models have different specifications, so it's really worth double checking the season and temperature with your child's needs.
We used various testers of different ages, as well as heights to try out bags for comfort, ease of using – zipping themselves up, as well as the all-important packing away, plus overall quality and portability and looks.
The bags below made the shortlist!
Slumber Bag Selections
Below are some of our picks for great outdoor sleeping bags –
With its shiny fabric and bright red/lime green style, the Eurohike Adventure Youth was incredibly popular with our older tester as many of his compadres.
It was probably the thinnest out of all the mummy style bags we tested, with a nice snug fit – we thought it was truly comfortable and soft. It was very good quality for the price tag, which would work very well for spring and summer time camping on trampolines.
The Vango Wilderness sleeping bag is very well-padded and comfy at the hood, while the mummy style shape helps to keep legs warm. The zip was simple enough for him to make use of.
The only thing that concerned us was the white of the cloth getting stained with dirt, particularly on camping trips – however, seeing as these would be used from trampolines, this is an issue you may not come across if you use it exclusively for that.
The sweet spot for temperature is between 8 and twenty degrees, therefore it will be perfect for outdoor sleepovers.
No products found.
No products found.
This is a sleeping bag that young kids will really be drawn to, thanks to the bright colors as well as the mummy style look it has – and parents will appreciate its value and lightness for money.
It has one of the warmer bags we examined and may be tightened around the top and bottom part of the hood to make sure children are particularly snug, with their faces almost completely guarded from chilly air, aside from a thin strip for the eyes.
It is meant to be worn at between zero and 5 degrees, so is much more of a spring through to autumn sleeping choice than a product you would purchase for sleepovers, although there are zips down both sides in case kids do get hot.
Our tester needed assistance stuffing it into the bag, although I discovered it among the easier bags to pack away.
No products found.
No products found.
This standard shaped sleeping bag was the sole product on test with a built-in pillow; it is able to additionally be unzipped on each side and can be utilized as a duvet.
The zip was not hard for our testers to use, and they agreed that it was comfortable, although they weren't as drawn to the color than they were to several of the brighter sleeping bags.
It's light, quality feel, even though it had been by far the hardest to get back into storage, even for us adults. We would say it's a non-starter for children.
The Owl Snuggle Pod is a terrific, small slumber bag. It comes with an airbed included as an alternative for younger kids.
It will work nicely for having sleepovers on trampolines, and possibly camping in the height of summer, although the airbed does cause it to be slightly heavier than a typical sleeping bag.
It was straightforward and quick really to assemble though, and very easy enough for our seven-year-old tester to inflate with a foot pump (there's one included). The Owl Snuggle Pod comes in Crocodile and Penguin versions.
Regatta Hilo Boost Expandable Sleeping Bag
100% Polyester.
Expandable base section of sleeping bag allows length to change from 67 inch to 77 inch.
Mummy shape provides excellent heat retention and minimal pack size.
Regatta's Hilo Boot was a plush, evenly padded sleeping bag – thumbs up from us! The zip was child-friendly and the hood tightened perfectly around the head.
The best attribute of this sleeping bag was the extendable segment at the bottom that is able to be unzipped, giving you 25cm of additional leg room as your children grow taller, making this a terrific long-term purchase.
It's a much better choice than merely purchasing a larger sleeping bag as way too much empty bag space toward the bottom part might make children's feet cold. It is also ideal for indoor and summertime camping use.
OZARK TRAIL Kids Sleeping Bag Camping Indoor Outoor Traveling
No products found.
OZARK TRAIL Kids Sleeping Bag Camping Indoor Outoor Traveling
The zipper closure up the side makes it easy to get into and out of in the morning
2 lb sleeping bag (Carry bag included)
Made from breathable polyester material with breathable interior
When you are searching for a sleepover friendly container which is actually easy and lightweight for little ones to pack away, this person is a great option.
The design is actually pretty traditional rather than mummy style but that means you are able to undo it completely and make use of it as a duvet.
The testers found the zip simple to work with. It was among the thinnest and least-padded sleeping we tested, so you would want to blend it with possibly an airbed to keep kids comfortable.
​Jack Wolfskin Smoozip -5 Slumber Bag
No products found.
Jack Wolfskin Smoozip -5 Slumber Bag
JACK WOLFSKIN Smoozip -5 Ladies Sleeping Bag
205 cm / Zip left
Blue
Here is one for older kids & teens off on outdoorsy activities. The Smoozip from the famous German manufacturer is a comfy and snug sleeping bag, with additional lined sections for warmth within the foot and middle.
You could say it's USP is the brand-new take on the regular sleeping bag zip. We found the number of ways that this zip was not straight made it more difficult for the younger testers to get a great hold on it.
This one may be used in temperatures of minus 7 degrees; however, the brand suggests it for spring & autumn camping instead of the depths of winter.
Great Uses for Trampolines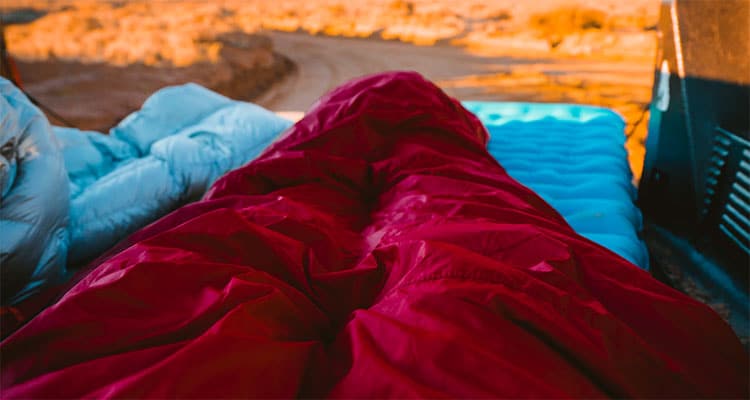 Children are always ready to use their imagination. Down below we are going to help you take a leaf from how they think with some' out-of-the-box' strategies for getting the best out of your trampoline at home!
Cubby House
Whether it is a cave to take refuge from monsters, a spaceship to fly off to Mars or maybe a quaint venue for hosting tea parties, a cubby house can be used for unlimited possibilities. Why don't you throw a sheet over your trampoline and make an adventure for the entire household! It's the basic things that hours of fun – there is truly no exception for quality time.
For birthday parties (or a really fantastic way to get boisterous children out of the home for the night), you can try putting up some sleeping bags on the trampoline, along with some snacks along and a bunch of torches.
Furthermore – Use a light tarp over the top if it's going to be for overnight use. Condensation is going to make it feel as if it's rained even when it hasn't! Or perhaps you have got an igloo tent, you can put that up on the trampoline for something truly exciting for the little ones.
Movie Nights
An excellent choice for mild summer nights – Try creating the experience of television outside for a thrilling movie night. Put together a comfortable pillow filled spot with a few sleeping bags placed on the trampoline.
After setting up, the entire family is able to settle in with some delicious popcorn, along with the added bonus of no popcorn mess in the house. What we like to do is get the older children to not only play along but help to set up!
Picnic
Creepy crawlies often get in the way of you and the perfect picnic – a trampoline is the perfect remedy for this.
Just lay a rug on your trampoline, lay out a spread of food that is tasty and enjoy some family time in the warmth of the summer night. Make sure to keep the cutlery on the trampoline and of course – no bouncing around the foods!
Performance Stage
Do you have a budding performer amongst your family members that are desperate for a stage to showcase their abilities?
We recommend creating a little market seating around the trampoline, and let your children put on an open-air performance.
However, you should remember not to let the small ones get too into the role begin to act diva-like around everyone else.
All jokes aside, this option is a good way to nurture young one's talent and is ideal to get them used to crowds and performing.
Drawing Board
Every parent understands the pleasure of walking into an area and discovering your tiny Picasso has completed several interior pieces of their very own.
Even worse is when you are renting and your bond is actually at stake! Swap the crayons for pieces of chalk and permit the artists' space to voice themselves on the trampoline.
The greatest component of this one is you are able to hose it off when they are all done – or even let the rain do the job for you. You can also try drawing out several hopscotch squares for hours of enjoyment.
Kids' Sleeping Bags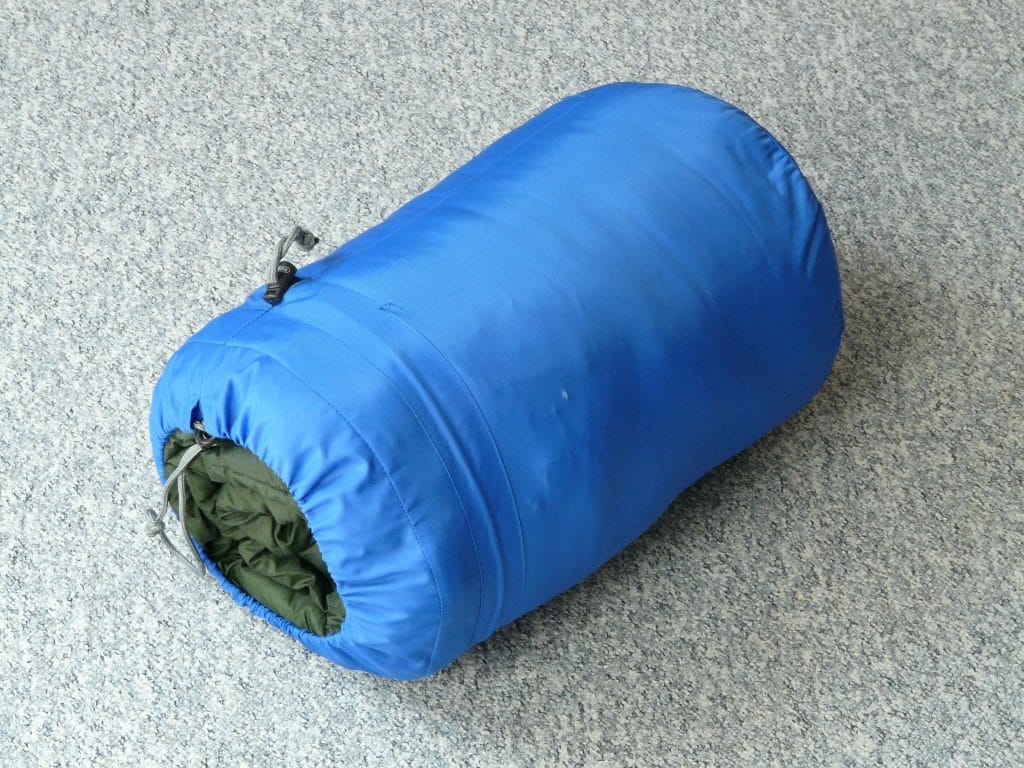 It was a toss-up between either the Vango Wilderness, which our junior tester loved, while the Eurohike Adventure Youth Sleeping Bag found fans among our more mature testers. Both are top quality, good value products.
The expandable design of the Regatta Hilo Boost impressed us too and young kids will like the LittleLife Owl Snuggle Pod.
Last update on 2022-12-06 at 13:40 / Affiliate links / Images from Amazon Product Advertising API
Comments
comments